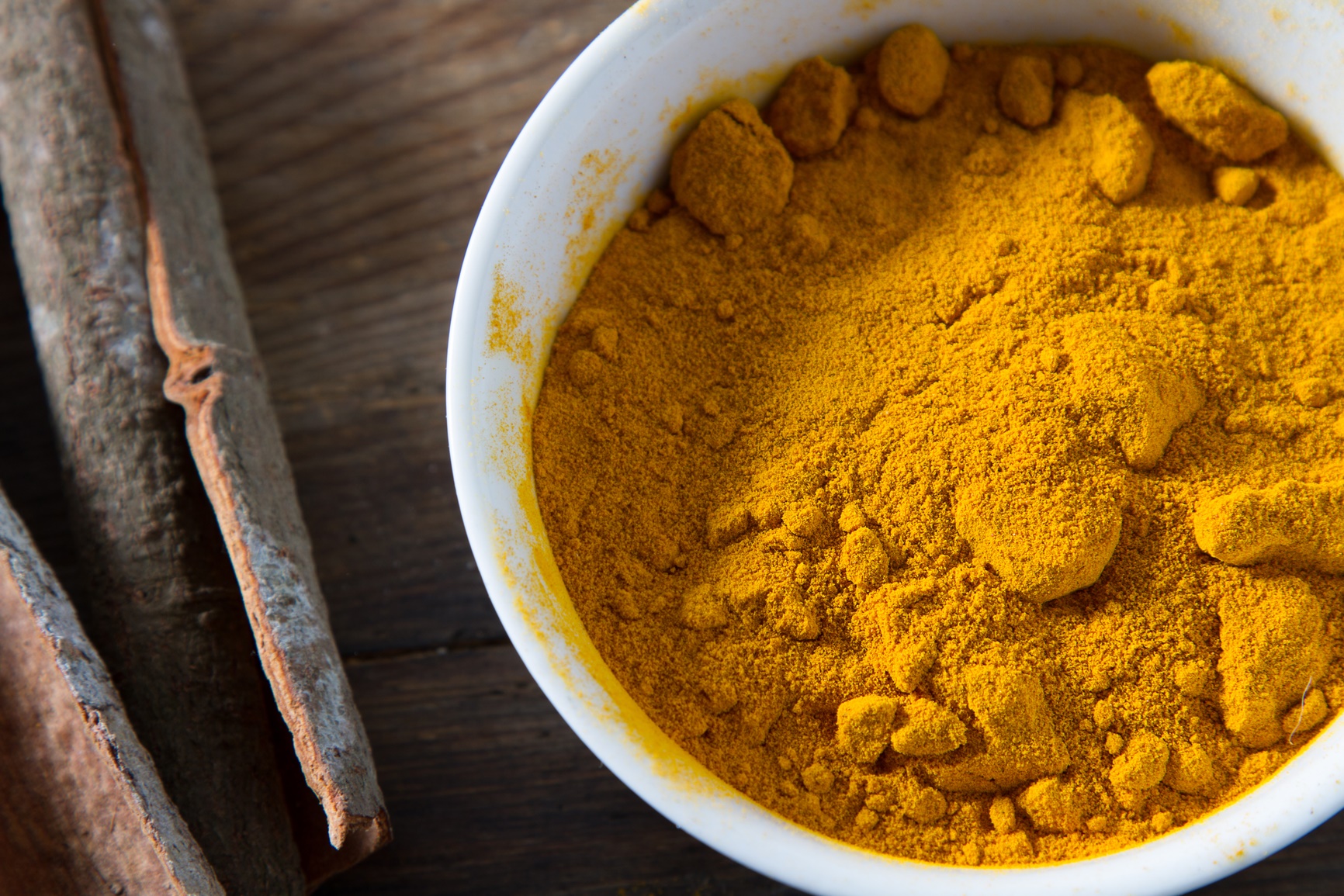 02 Mar

Before You Reach for Another Ibuprofen, Try This Spice!

Every once in a while I post something to my Facebook page that generates so many direct inquiries to my inbox, it blows me away. This past Tuesday was one of those days!

I came across a simple, but straightforward, article on the anti-inflammatory benefits of turmeric so like I often do, I shared the information with my crew and by the end of the day I'd received 22 messages from clients looking for more details. So instead of responding individually to each inquiry, I decided to write a blog so that I can really go in-depth about this highly-effective, alternative to pain management that I've seen work for so many of my clients dealing with mild to moderate chronic symptoms of pain.

Now before I dive in, I want to share why the turmeric article really resonated with me and what made me share it to my business page in the first place.

At the end of last year a very dear family friend of ours was rushed to the emergency room due to a perforated ulcer, which then led to sepsis (the CDC's definition of sepsis is "the body's overwhelming and life-threatening response to an infection which can lead to tissue damage, organ failure, and death"). This news was so awful and terrifying to my whole family, but what was even more shocking was what the doctor attributed to the root of the problem…… and that root was, ibuprofen! That's right, those little, tiny, "harmless" over-the-counter tablets that millions of American's take every day for headaches, muscle aches and just about any other kind of pain.

Now I definitely want to be clear that this severe of an outcome is a highly unusual side effect to taking ibuprofen, BUT it's still true that even though we look at over-the-counter drugs as safe because they're not prescribed, it doesn't necessary mean that they are, especially at the rate that we consume them.

Long term use of ibuprofen has been found to increase the risk for heart attack, stroke and ulcers and it can also increase the risk of bleeding in the stomach (not to mention that it puts a significant burden on the liver and kidneys).  Most medical doctors recommend that ibuprofen be taken for no more than 10 days in a row, so what does that mean for the 100 million American's who suffer with chronic pain? What are they supposed to do when 10 days isn't enough time to seek real relief?

This finally brings me to the magical powers of turmeric….. or should I say "CURCUMIN"!

Curcumin is the active antioxidant in turmeric that's been found to reduce inflammation, making it a great weapon against pain and any other inflammatory response in the body. One study in particular found that turmeric extract supplements worked just as well as ibuprofen in patients with knee osteoarthritis.

Now you've all heard me say before, the FDA doesn't regulate dietary supplements the same way it regulates food or conventional medication, therefore not all supplements are created equal, which is why I am a stickler when it comes to using them!

Here are my two favorite turmeric/curcumin supplements that I recommend most often to my own clients and family,

Curcumin 500 with Bioperine® by Pure Encapsulations.  Pure Encapsulations manufactures a line of hypoallergenic, research-based dietary supplements. They are primarily only available through health professionals and all their products are scientifically tested and validated by third-party laboratories to ensure the highest quality standards. They are also free from magnesium stearate, gluten, hydrogenated fat, artificial sweeteners and colors, and other unnecessary additives.
Why I like this one – It works! I've had clients with severe back pain, chronic headaches and even arthritis benefit tremendously from this supplement. It also contains 5.3 mg of Bioperine, which is a black pepper extract that has been shown to make curcumin more bioavailable to the body and therefore easier to absorb.

Suggested Ues – Adults take 1-3 caps a day in divided doses.

Turmeric Supreme: Extra Strength by Gaia Herbs. Gaia Herbs is considered one of the top "mainstream" herb companies, which means you can find most of their products at your local health food store. To ensure purity, integrity, and potency, Gaia offers a new program called "Meet Your Herbs".  This program allows you to enter the ID number located on the back of any Gaia Herbs product to view all the traceable aspects of each herbal component of your product. You can learn how science validates each step in the process from seed to shelf and explore each individual herb to learn about the uses, history and function.

Why I like this one – It's easy to find! Almost any health food store, including Whole Foods and Sprouts, carries a pretty comprehensive line of Gaia Herbs products and if they don't have it on hand, they should be able to order it for you at no charge.

Suggested Use – Adults take 1 capsule 1-2 times daily with meals.

If you like to use "Food as Medicine", which I ALWAYS promote, CLICK HERE for a great turmeric tea recipe you can do daily!

A few words of caution.
Certain supplements, including those made from turmeric, can interact with other medications. Turmeric may slow blood clotting, for example, so people taking drugs with the same effect, like anticoagulants, should be cautious about taking turmeric supplements. And of course, it's always a good idea to talk to your doctor before starting any kind of supplements.